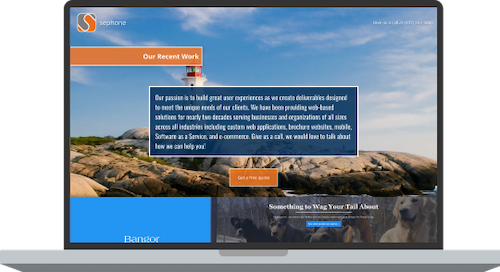 About Sephone
Sephone has been providing web-based solutions for nearly two decades serving businesses and organizations of all sizes across all industries.
Our team of front-end and back-end developers, customer service specialists, designers, and consultants strive to provide our clients a great experience and quality deliverables.
Client-focused Deliverables
Our passion is to build great user experiences as we create deliverables designed to meet the unique needs of our clients. We specialize in web applications, brochure websites, mobile, Software as a Service, and ecommerce.